Rafting in Bali
Rafting in Bali
Central Bali has many spectacular rivers fed by rain and springs in the mountains. Rafting, alongside the sports element, a great way to Balinese nature with its rivers, beautiful rice terraces and breathtaking cliffs to explore. The best time for rafting is from October to March when the water in the river at its highest, but also during the dry season rafting is always worthwhile.
Sungai Ayung River is not only the holiest of Bali, but also the longest and most spectacular of the island. Most organizers of rafting trips are also situated in Ubud and surrounding area where there are between 19 and 27 Class II and II rapids are. Telagawaja Sungai (river) near Muncan is also a popular raftplek. Rafting and there are some wilder landscapes.
Rafting in Bali is fun for the whole family. Be prepared for wet clothes and enjoy. Take some extra dry clothing in plastic bag.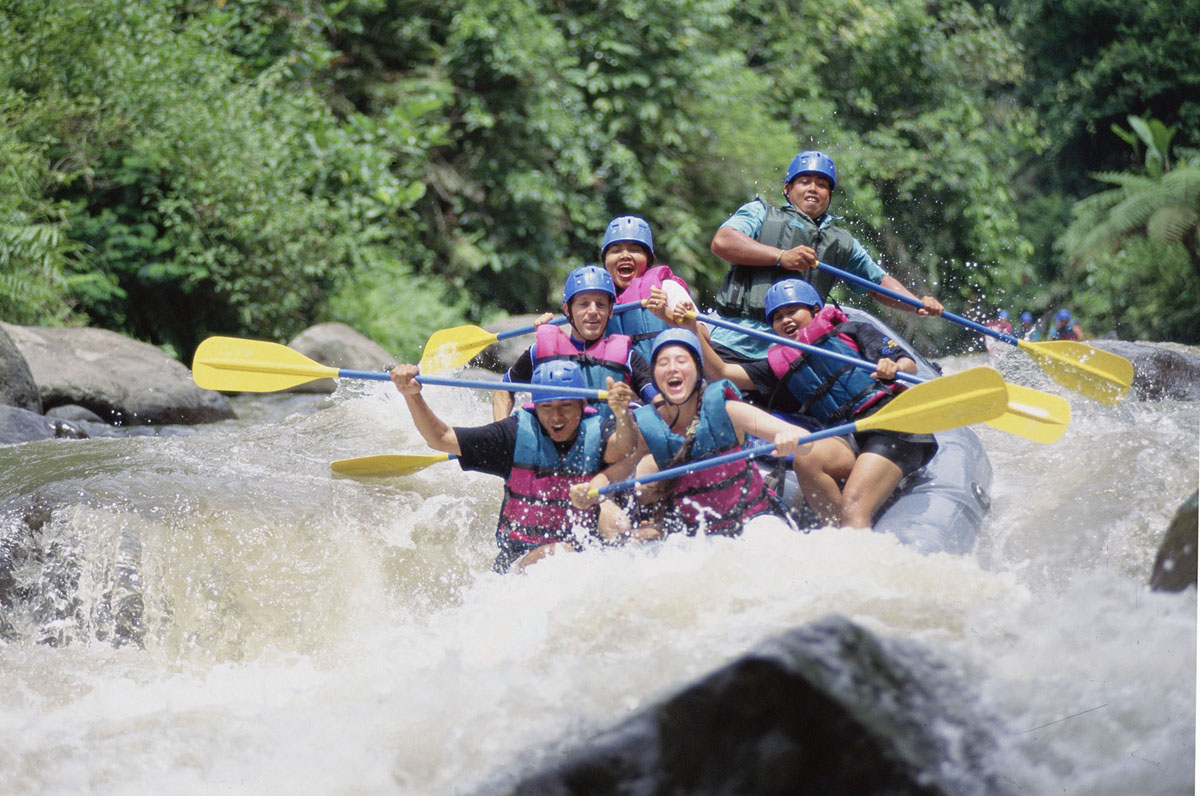 ---
share this rafting in bali page